Every year before the beginning of the sporting season we tell our readers about the rules of the racing series in which Tsunami RT will participate. And it is always up-to-the-minute, because the Porsche Cup format may change from season to season, sometimes out of all recognition.
That is what has happened to Porsche Carrera Cup Italia this year. So…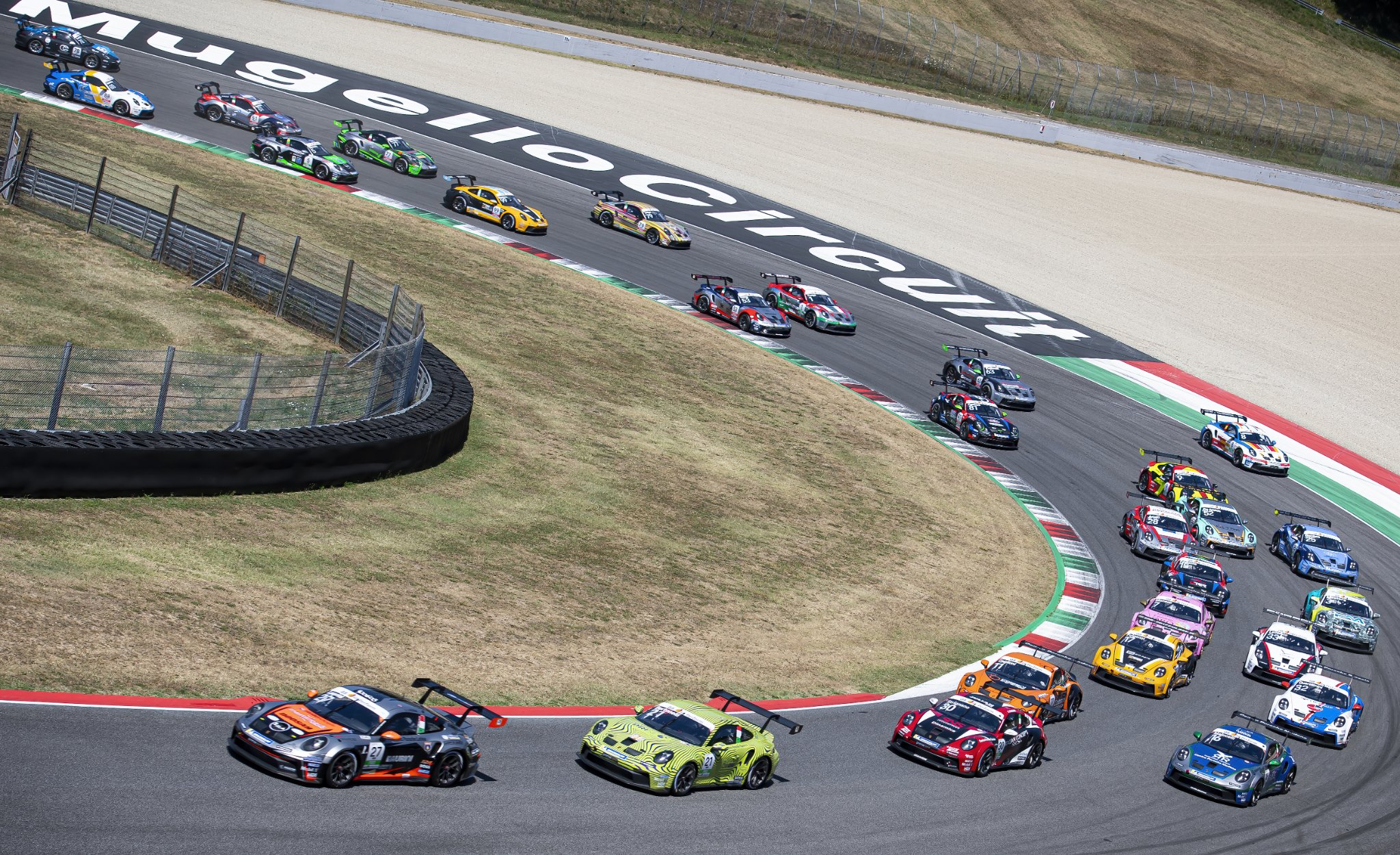 Racing weekend format
- One free practice: 60 minutes on Friday
- Qualification: 40 minutes - for all participants it will take place on Saturday morning with the novelty of both pole positions
- 2 races with the start from a standstill, lasting 30 minutes + 1 lap each.
Starting order
For the season 2023, the qualifying format will change to include one 40-minute session: the best time achieved by each driver determines the starting position in Race 1, and the second fastest time determines the starting position in Race 2. Thus, this season Race 2 will be equated to Race 1 with the same number of points awarded.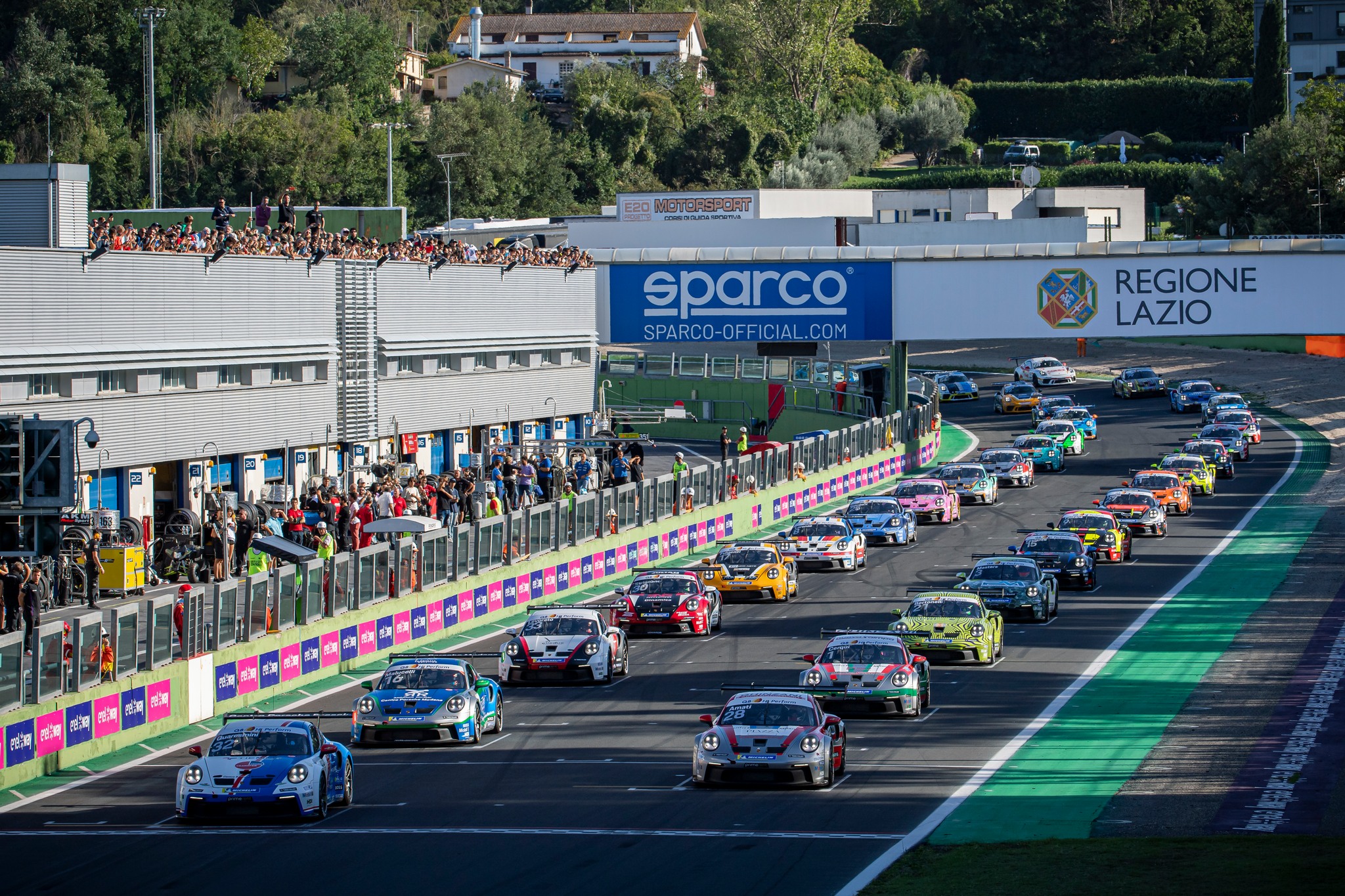 Classifications
As always, all the drivers lined up on the start compete for the points in the absolute classification. Besides, there are Michelin Cup classification – for non-professional drivers.
At the start, we will see only the Porsche 911 GT3 Cup (992) models of 2021, 2022, 2023. This modification will be used until the 2026 season inclusive. The consequence of this was the removal of the Silver Cup, which until this season allowed the use of the previous modification of the Porsche 911 GT3 Cup.
Now let us talk about pleasant things. Classification points
In each race, the first 15 finishers will be awarded points according to the scheme: 25 points to the winner and then 20-17-14-12-10-9-8-7-6-5-4-3-2-1. Pole position in race 1 and race 2 will be awarded 2 more points each, and 1 point will go to the driver with the fastest lap in each of the two races. In the Michelin Cup, points will be awarded to the top ten in the following order: 15-12-10-8-6-5-4-3-2-1.
The top 11 results from 12 races will count towards the final classification of both the championship and the Michelin classification.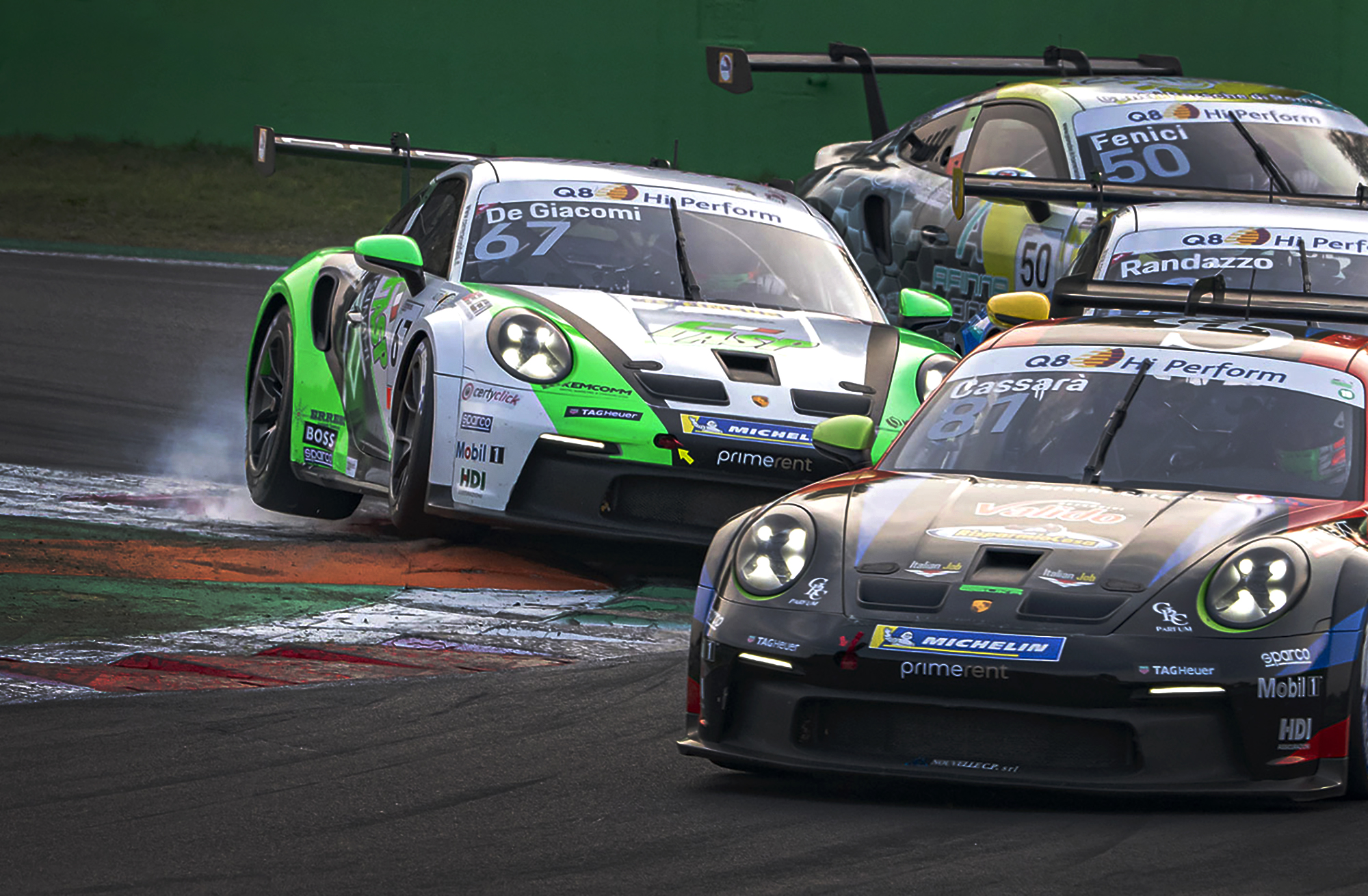 Where we are going
The official tests of the Porsche Carrera Cup Italia will open the season on Friday 14 April at the Autodromo Nazionale in Monza.
We will spend the first weekend in Misano on May 6-7.
On June, 10-11 the circuit of the capital, Vallelunga, will be waiting for us.
As always, Mugello is scheduled in the middle of summer: on July, 8-9.
The inimitable Monza – on September, 16-17.
Porsche Festival takes place in Misano – on October, 7-8.
The final will be held in anti-clockwise direction in Imola, on October, 28-29.
Are you ready for the start? Always ready! Stay with us!